Borewell Compressor
BASIC DESIGN FEATURES
Shell moulded casting
Interchangeable Standardized Parts
Honed Cylinders to give Extra Long Life
Crank and connecting Rod are made of special Alloy Steel Forgings.
Needs no footvalve / Jet, hence easy to install and maintain.
Water outflow through delivery pipe will be pulsated and not continuous.
SALIENT FEATURES
Ideal for lifting water from deep borewells.
Effectively used for agriculture, industry and domestic purposes .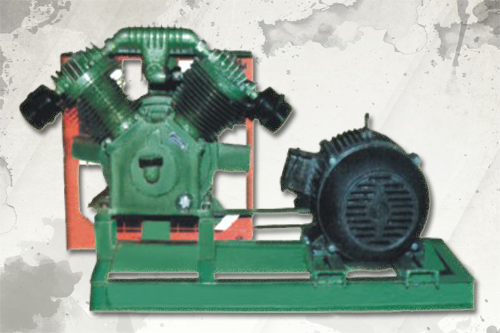 Borewell Compressor