Mini Monoblock – JSPM MSPM SPM SSPM
Discription
Slow Speed Self Priming Pumps
Mini Monobloc self priming pump. Powerful motor to withstand wide voltage fluctuations between 180V – 240V.
Maximum 20 mtrs to 45 mtrs depending on hp, with approx. 10 LPM.
Motor body is made from high quality extruded aluminium body for weather resistance and better motor cooling.
Sealing is by means of a bellows mechanical seal fitted over the shaft which is ground to close tolerances which gives a high quality mechanical seal. It also has a non-return valve in this self priming pump to ensure leak proof.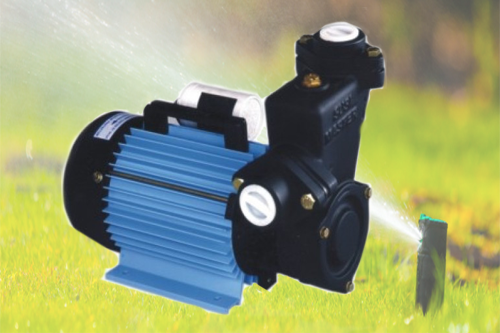 Mini Monoblock – JSPM MSPM SPM SSPM
PERFORMANCE DATA
SI.

No.

MODEL

POWER

SUCTION

LIFT

M (Ft)

TOTAL HEAD IN METERS

PIPE SIZE MM

5

10

12

15

20

25

30

35

40

45

KW

HP

DEL

SUCT

DISCHARGE IN LITRES PER MINUTE

1

JSPM

0.18

0.25

8(25)

30

25

12

11

10

20

20

2

MSPM

0.37

0.5

8(25)

33

27

19

14

13

10

5

25

25

3

MSPM

SUPER

0.37

0.5

8(25)

38

34

32

28

15

14

12

25

25

4

SPM

0.37

0.5

8(25)

40

35

33

30

18

17

13

25

25

5

SSPM

0.75

1

8(25)

42

40

39

39

38

37

24

23

18

10

25

25